About me
My first contact with music, especially with the piano was in 1971 at the age of 6. My parents sent me to piano lessons. Until the age of 16 I learned only Bach and Mozart in lessons. Between the ages of 18 and 21, I learned to play church organ. From the age of 21 to 31 I had no music lessons.

First contact with Rachmaninoff

My "ultimate" experience to dedicate myself to playing the piano again was in 1997, after I had seen the movie "shine". There I heard excerpts from Rachmaninoff's third piano concerto for the first time.

Pieces by Rachmaninoff

Since 1998 I have been taking piano lessons regularly again and during this time I have studied two Preludes (Op3 No.2, Op 32 No.12), the Elegy (Op3 No.1), Nocturne (Op10 No.1) and the Etude-Tableaux VII (Op33 No.8) by Rachmaninoff.

Piano lessons and own compositions

I had piano lessons with Inka Hellmich, Konstantinos Kalakonas and Sami Väänänen, among others.

On the Musecore page you can find some compositions of mine.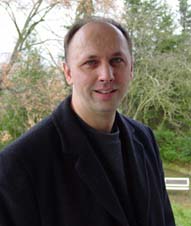 Bernd Redemann